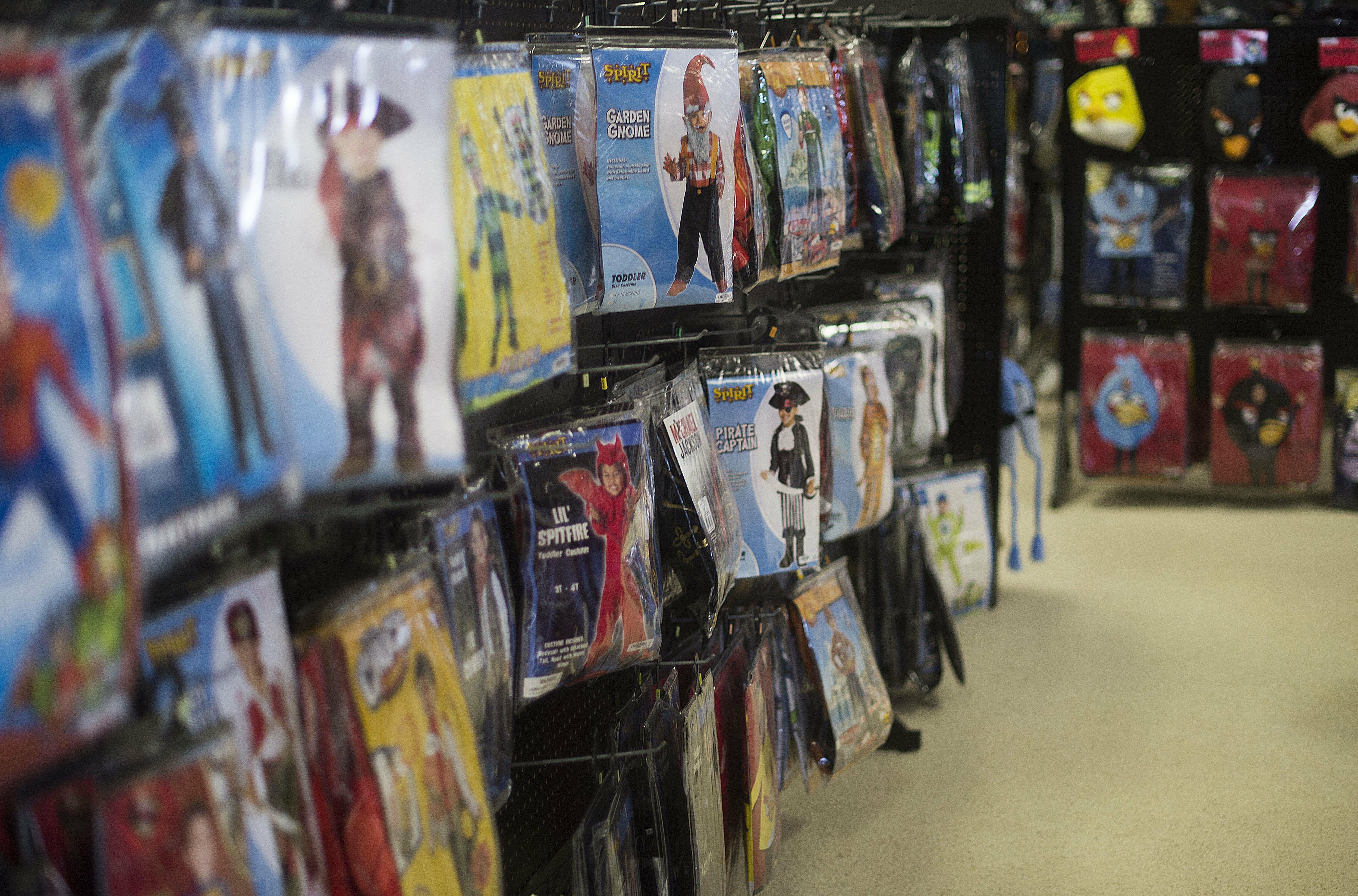 Fake Spirit Halloween costumes exploded on Twitter this week. Now everyone's doing them, from random people to big corporations.
Basically, someone took a photo of a real Spirit Halloween costume in its packaging, Photoshopped out all the details, and challenged people to come up with their own costume ideas.
Some have been a little mean-spirited, and others are just dumb. Here's a few we saw. . . . .
1.  Social Media Manager. Comes with an iPhone 14 Pro Max . . . Adobe Creative Cloud . . . and irritable bowel syndrome.
2.  Grandma. It comes with back pain, a comfy sweater, and expired milk.
3.  Indie Artist Playing a Show Tomorrow. It includes 467 Instagram posts about the show . . . a link to buy tickets . . . a "low ticket warning" . . . and anxiety.
4.  Unprepared Hiker. It comes with a t-shirt, flip flops, a sunburn, and an empty energy drink . . . "Sense of direction not included." The Washington State Department of Natural Resources did that one.
5.  Job Recruiter Who Ghosted You. It comes complete with a "We've solved this internally" smirk.
6. Kanye West. Just a picture of a bag filled with garbage.
7. A costume for guys called 5-Foot-11 Twitch Streamer. It comes with a gold chain, a tripod, and an angry forehead vein.
8. A costume for women called Influencer from Upper Class Background. It comes with three crop tops and a degree from NYU.
9.  Professional Screenwriter. Just a robe and a cup of coffee.
10.  Children's Librarian. Comes with a puppet, a pound of glitter, and, quote, "the energy of a toddler." The Anaheim Public Library system tweeted that one.
11.  Enthusiastic Fitbit Owner Hitting 10,000 Steps. It comes with a Fitbit and positive energy. That one came directly from Fitbit.
12.  Dad at a Concert. It includes ear plugs, sick dance movies, and parking anxiety.
13. And finally, Radio Host. Comes with a dash of narcissism . . . three other part-time jobs . . . and a post from ten years ago with a celebrity who just died.  
By the way, Spirit Halloween doesn't seem too upset about the trend itself, because THEY even got in on the action with a fake costume called Spirit Halloween Store.
It comes with a store sign for "the abandoned building you take over" . . . and, quote, "the will to exist for only three months."