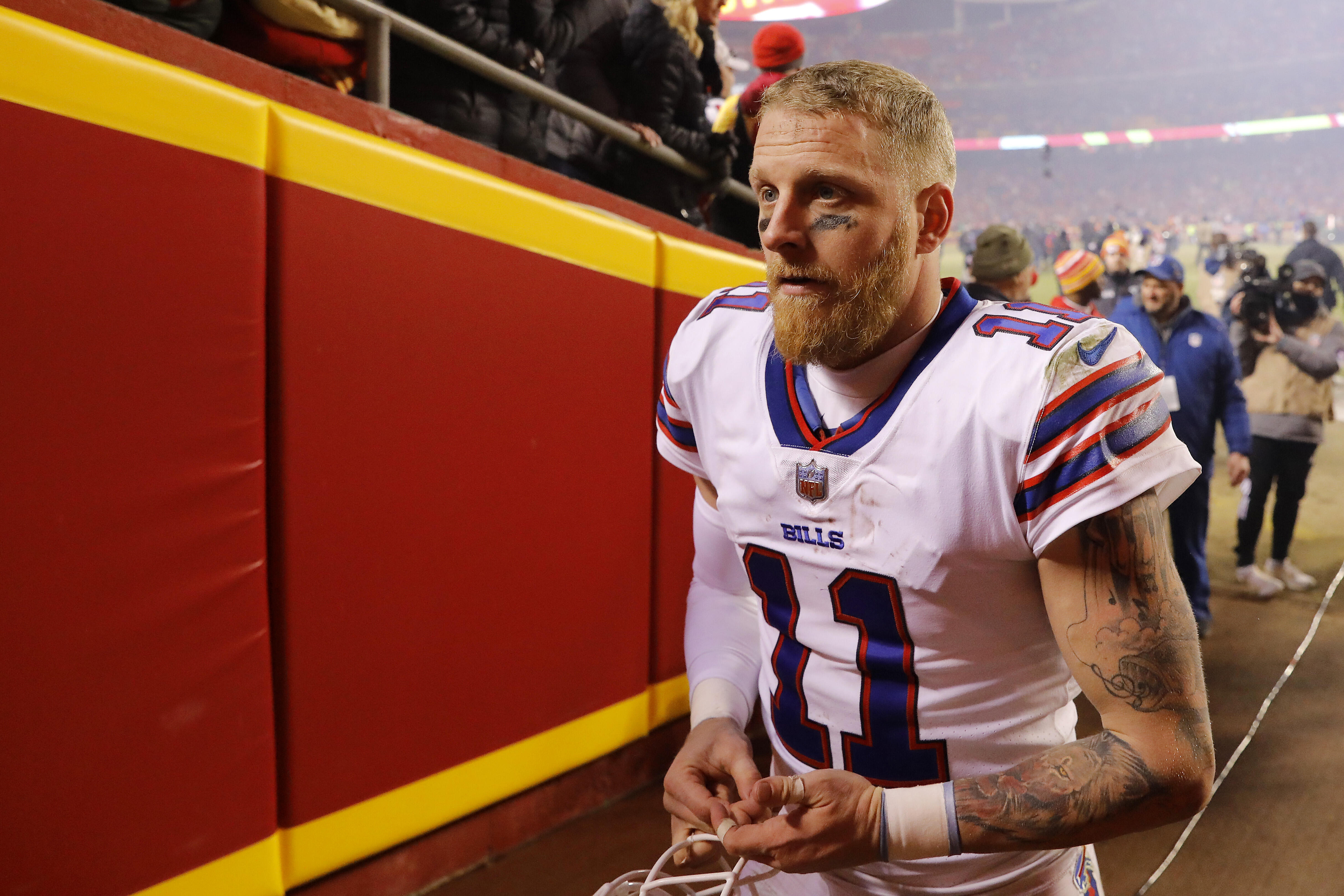 The Tampa Bay Buccaneers today placed running back Giovani Bernard (No. 25) and tackle Josh Wells (No. 72) on Injured Reserve. In corresponding moves, the team signed wide receiver Kaylon Geiger Sr. (No. 80) and linebacker Kenny Young (No. 33) from the team's practice squad to the active roster. Both Geiger and Young were elevated for Tampa Bay's Week 2 game at New Orleans.
Geiger (5-10, 180) originally entered the league as a college free agent with the Buccaneers on May 13, 2022, spending training camp and preseason with Tampa Bay before being waived on August 30, 2022. He was then signed to the practice squad on August 31. Geiger finished his collegiate career at Texas Tech, earning All-Big 12 honorable mention honors in 2021. The Fort Worth, Texas, native began his collegiate career at Navarro College (2017-18) before transferring to Troy, where he was a two-time All-Sun Belt selection in both of his seasons for the Trojans (2019-20).
Young (6-1, 235) signed to Tampa Bay's practice squad on September 5, 2022, after spending the 2022 offseason and training camp with the Las Vegas Raiders. He originally entered the league as a fourth-round selection (No. 122 overall) of the Baltimore Ravens in the 2018 NFL Draft and appeared in 21 games for Baltimore before being traded on Oct. 15, 2019, to the Los Angeles Rams. Young spent two calendar years with the Rams prior to being traded from Los Angeles to the Denver Broncos on Oct. 25, 2021, and eventually signing with the Raiders during free agency in 2022.
In addition, the team signed wide receiver Cole Beasley and tackle Justin Skule (pronounced school) to the team's practice squad.
Beasley (5-8, 174) has appeared in 149 career regular season games, with 50 starts, recording 550 receptions for 5,709 yards and 34 touchdowns over 10 seasons between the Dallas Cowboys (2012-18) and Buffalo Bills (2019-21). He has also played in 11 career postseason games, tallying 40 receptions for 457 yards. Since entering the league as a college free agent with the Dallas Cowboys in 2012, Beasley leads all undrafted players in receptions, ranks third in receiving yards and ranks fifth in receiving touchdowns. The Little Elm, Texas, native played collegiately at Southern Methodist. He will wear No. 15 for Tampa Bay.
Skule (6-6, 315) has appeared in 31 career games, making 12 starts, since entering the league as a sixth-round selection (No.183 overall) of the San Francisco 49ers in the 2019 NFL Draft. He spent the 2021 season on Injured Reserve for the 49ers after suffering a knee injury in June. The Clifton, Virginia, native is a product of Vanderbilt, where he started the final 40 games of his collegiate career. He will wear No. 77 for Tampa Bay.



Article Pic: Getty Images