This weekend, Wentworth Gallery is honored to present a collection of works from legendary KISS Musician and Fine Artist, Paul Stanley. Since the artist's last national art tour, over four years ago, Stanley has created new original paintings that should have been on tour in 2020, thanks COVID, but now they are here! Below you'll see once of his amazing pieces, 'Detroit Rock City"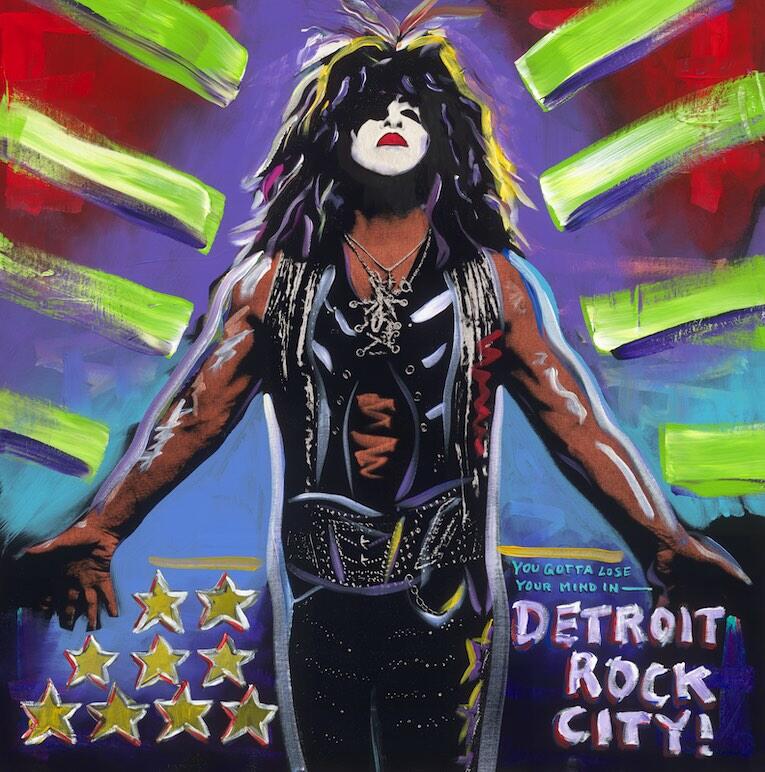 image courtesy: Paul Stanley
We talked his artist, mission, philosophy and ,many things, FOOD and more over about 25 minutes. I have conversations with artists, NOT Q&A sessions. Here is the gallery info for this weekend IF you can make it! You will not be disappointed.