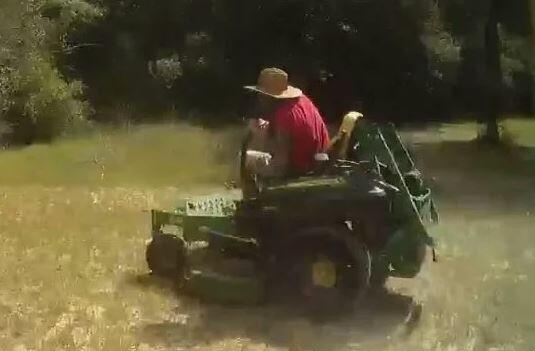 Meet Dusty Mobley arrested early Saturday after trying to get away from authorities by putting a John Deere mower into "high gear". He's been on the run after escaping the last time disappearing into a swamp to evade officers who probably thought he would become Gator bait. Nope, he survived. He was wanted originally for questioning into a $40,000 boat theft which they have since clearly got a ton of evidence.
Officers deployed their tasers this time and were able to make quick work of him this time. He also managed to hit the jackpot on charges too. Mobley was charged with grand theft, grand theft of a vehicle, felony criminal mischief, two counts of resisting an officer, possession of a concealed weapon by a felon, carrying a concealed handcuff key, possession of drug paraphernalia, and felony failure to appear among others.
In this case, you CAN catch a Deere...