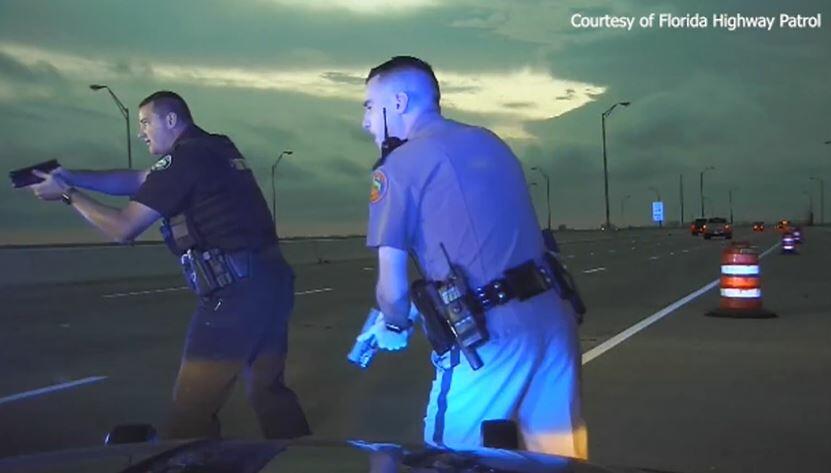 Yesterday Florida Highway Patrol said its troopers were told to be on the lookout for a 2017 Nissan Altima that was stolen from a car rental company in the Gainesville area. Troopers spotted the car on a congested section of I-275 during evening rush hour Wednesday.
The Driver, Wykeria Stevenson, 26, of Dunnellon, Florida, began to speed away at speeds up to 100mph when an officer pulled up behind here and flipped his lights on. The chase nearly crossed the bridge before and officer performed a pit maneuver on her and was able to stop this nonsense.
You can hear here in the video trying to put the blame on officers, who have their guns drawn. She's lucky she didn't seriously hit anyone else or cause a serious accident.
Watch the video below.
photo: getty images