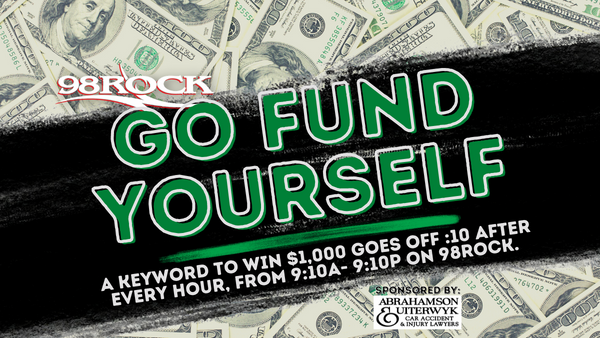 Starting Monday morning with Crash & AJ, you could win $1,000 of GO FUND YOURSELF CASH.
Listen at :10 past each hour from 9:10am-9:10pm Monday-Friday.
When you hear the keyword you will enter it into a pop up box that will appear when you log on to 98ROCK.COM
Wait for your phone to ring at the end of the hour. If it does and it's a number you MAY NOT recognize, ANSWER IT. Chances are it's the cash center calling to get your digits to get you your check.
SPEND IT HOW YOU WANT TO!
Good luck and happy cash hunting!