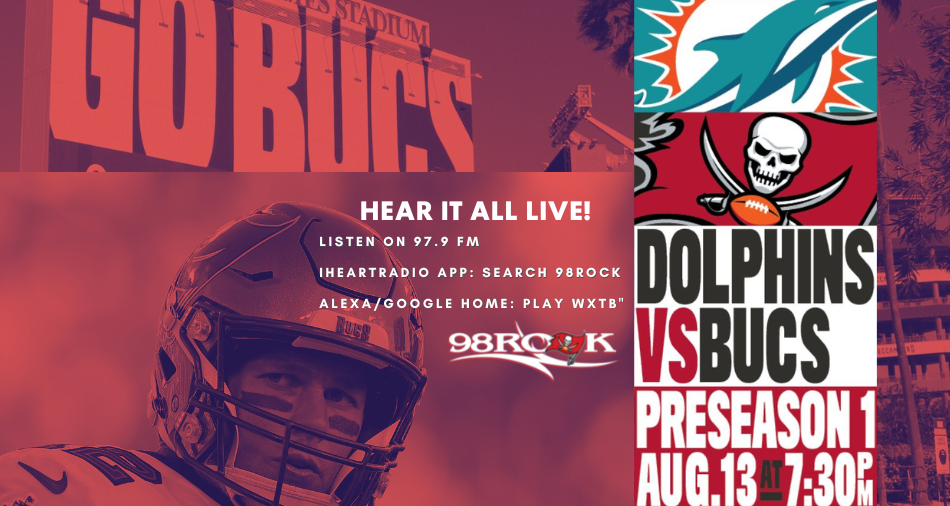 Here we go! #Preseason game 1. This year you'll also be able to stream the games on our #iheartradio app as well as 98ROCK.COM
Ronnie Lane and Pat Donovan will begin the pregame at 5pm with players, coaches & our GM.
📍 Saturday - Raymond James Stadium
⏰ 5pm Pregame | 7:30 Kickoff
🔊 97.9FM | 98ROCK.COM | Alexa or Google "play WXTB on the iHearRadio APP"