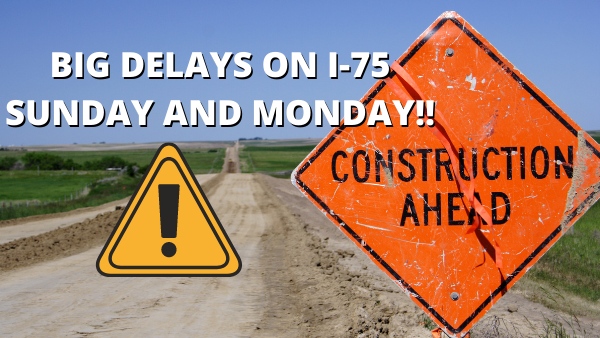 Traffic pacing operations planned for all northbound and southbound I-75 travel lanes between Gibsonton Drive and SR 674 (College Boulevard/Sun City Center Boulevard) on
Sunday, March 27, from 10 p.m. to 2 a.m. as well as Monday, March 28, weather permitting.
During these pacing operations, law enforcement vehicles will slow traffic to 20 mph to create a 20-minute window to allow the setup of constructionequipment in the median area of I-75 and Big Bend Road. At times, traffic entering from Gibsonton Drive, Big Bend Road, and SR 674 (College Avenue/Sun City Center Boulevard) on-ramps will not be able to enter I-75 until the front of each pacing operation has passed.
These intermittent traffic delays are necessary for TECO (Tampa Electric Company) crews to perform utility work as part of the I-75 interchange improvements at Big Bend Road (CR 672). Due to the rapid growth in southern Hillsborough County, the Florida Department of Transportation has partnered with the County to develop long-term solutions to help alleviate traffic congestion in the area. This interchange improvement project is to finish in the summer of 2025.