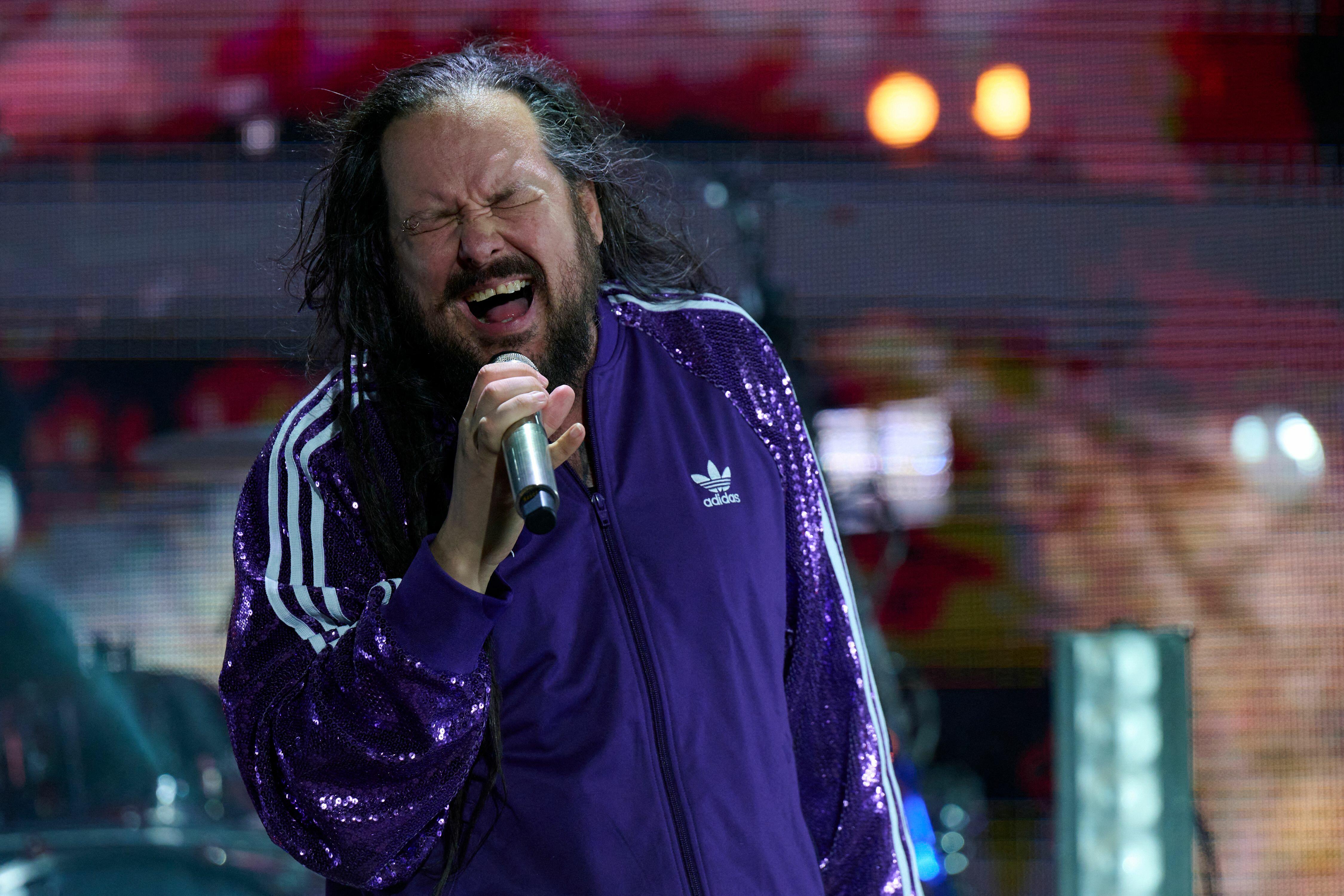 Korn is teaming up with Adidas!
Korn used to wear Adidas track suits onstage back in the '90s. And you can't forget their 1997 song, "A.D.I.D.A.S.", which jokes that the brand's letters stand for "All Day I Dream about Sex".
The partnership was rumored back in February, but an internal Adidas document was recently leaked with images of the collection that's expected to drop in October.
It'll include two pairs of sneakers, two shirts, a hoodie, and two track suits . . . one in black and white and one in purple with sequins.
Just last month, Jonathan Davis wore a purple Adidas track suit with sequins during their performance at the Sick New World festival, so maybe it was a lowkey preview of the one in the collection?
Article Pic: Getty Images