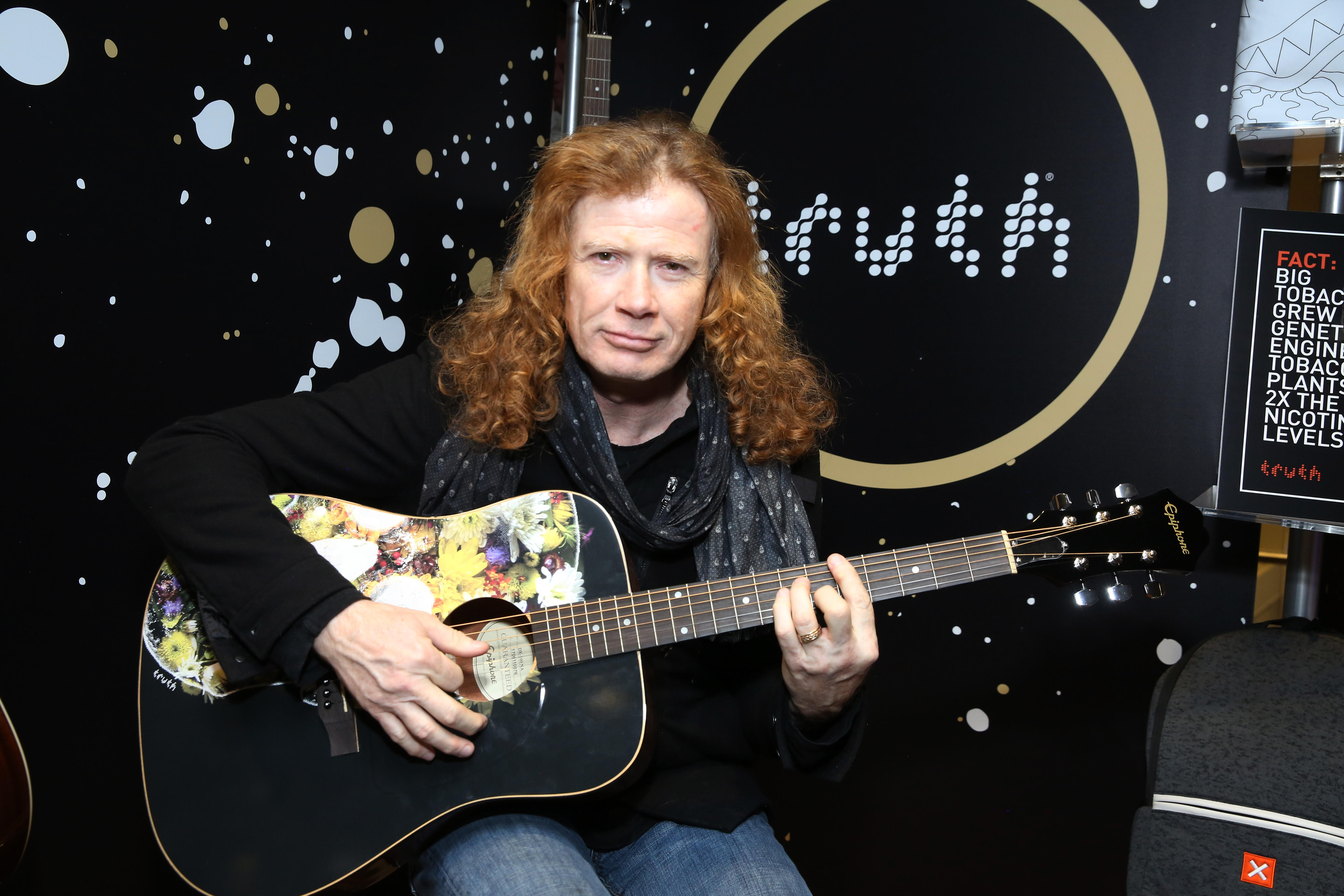 Megadeth leader Dave Mustaine admitted he still has an issue with how Metallica used his music after booting him from the group. Mustaine was a member of Metallica in 1982 and early-'83, and did not play on any albums by the band. Blabbermouth transcribed some of Mustaine's chat on The Joe Rogan Experience, where he revealed, "The thing that bothered me the most was I had all my music, and I left it behind and I said, 'Don't use my music.' And of course they did. They used it on the first record (1983's Kill 'Em All), on the second record (1984's Ride The Lightning). There's parts of my music on a song on the third record (1986's Master Of Puppets). All the solos on the first record are mine, except that they're just performed by Kirk (Hammett). And (they're) close but not the same. And he's not a bad guitar player."
Mustaine was pressed as to whether he's received royalties for the music he wrote for the band and said: "Well, most of 'em, yeah, but Kirk got my royalties for (the song) 'Metal Militia' (from Kill 'Em All) for many, many years. And he has to see the check, so I know somebody saw that I wasn't getting paid."
Today, after decades of torment over his firing from the band, Dave Mustaine feels as though he's essentially moved on from the hurt feelings his firing nearly 40 years ago caused him: "I just look at it like where I'm at right now. (I was) 20 in Metallica, and now, look at me, I'm 60 in Megadeth. And I'm a Grammy winner. I'm a New York Times best-selling author -- all these things."
The relationship between Metallica and Dave Mustaine, has often been portrayed as a testy one, although Metallica drummer Lars Ulrich told Pulse of Radio that all the reports of animosity have been overblown, "I mean, so much has been made of these relationships, and certainly speaking for myself, Dave and I have two separate relationships -- one that exists between Dave and I, and one that exists in the press and with everybody else. And I always know that, y'know, my and Dave's private relationship is always fine, and it's always one that's rooted in love and respect."
Article Pic: Getty Images