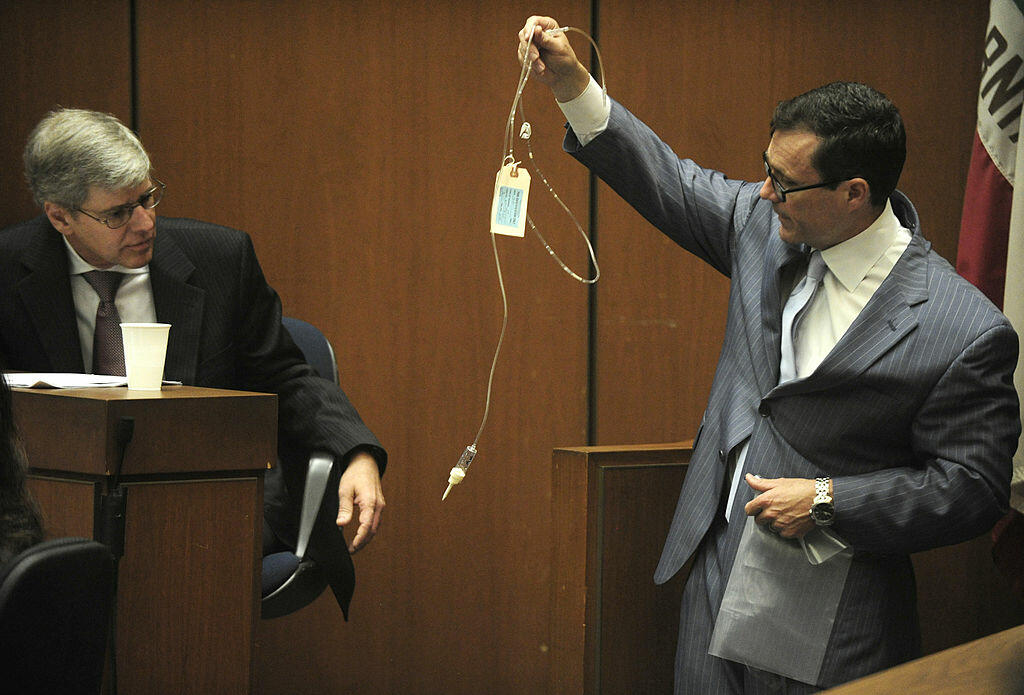 Michael Jackson's cousin Marsha says she has the last Propofol IV drip that Michael used- yes the one that he had in his arm on his death bed.
Marsha says she went to the place Michael was staying shortly after his death, went to his bedroom, and saw the IV, which had some "white, milk-like fluid" in it. That stuff has since "dissolved," but there IS some dried blood in it as well.
When she saw the blood, she immediately grabbed it and put it in her purse, because she knew it would have his DNA.
She now has it up for auction, and she's hoping to get at least $2,500.
It's part of a bigger auction of pieces from the estate of Michael's father Joe Jackson. He died in 2018.
By the way, even though Marsha seems to think it was the final IV that Michael used, it probably wasn't. LAPD detectives removed medical equipment from the crime scene hours after Michael passed away, before Marsha showed up.
The listing on the auction site even says, quote, "This IV probably was not the one that was used to administer that [final lethal] dose, however, it could more than likely have been used during his many treatments with Propofol."
Here's the listing. If you're interested, the auction runs until Saturday. Last we checked, there weren't any bids that have met the $2,500 reserve.
Article Pic: Getty Images- from Dr. Conrad Murray's trial