A newlywed couple's honeymoon was cut short when the husband was busted for soliciting a prostitute in Florida.
Paul Turovsky 34-year-old apparently decided to take a break from his honeymoon and answered an ad placed by a prostitute, says Hillsborough County Sheriff Chad Chronister. However, the "prostitute" was actually an undercover sheriff's detective, he adds. "He got married and he was on his honeymoon," Chronister says. "His new bride falls asleep, and he decides he's going to respond to an ad that one of our undercover officers had placed to go have sex that evening. So he leaves, and comes to the hotel and wishes to purchase sex." The man was arrested "immediately," Chronister says.
Although the man was among 176 people who were arrested in a four-month prostitution sting, his story is the most asked-about, Chronister says. "I know we all probably have questions about how long this marriage lasted," he says, "but I think the only question here, with it ending so quickly, as a wedding guest, was: 'Is it too late to get the gifts that they gave returned back to them?'"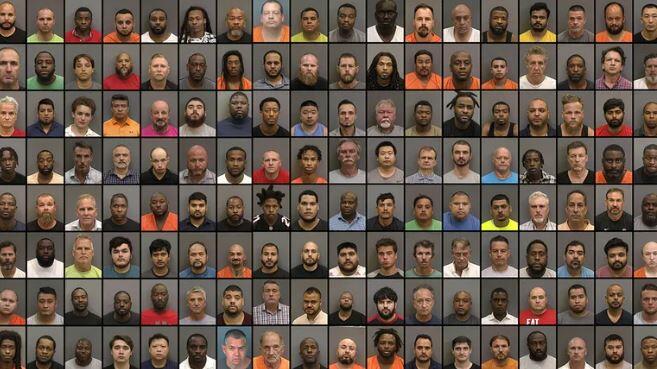 photo: Hillsborough County Sheriff