Billy Idol Confirms 10-Night Las Vegas Residency In 2019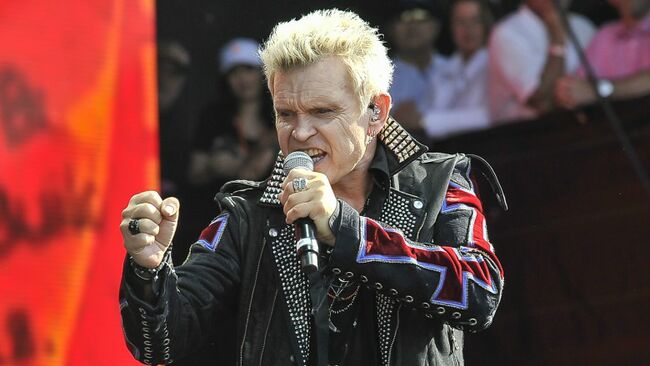 Billy Idol is coming to Vegas!
The iconic singer has booked a 10-show residency at the Pearl Concert Theater next year. The musician, who will be joined by his band for his first showcase in Sin City since 2016-2017's "Billy Idol: Forever," confirmed the news in an interview with USA Today on Tuesday (September 18).
"It's a fun place to be, really, you can have a lot of fun in Vegas. It's just nice for us after we've been traveling around for a really long time," he told the news program.
"The great thing is, we've really started to look back to our old catalog and really mix some songs that we don't normally play," he added. "So the people who come to the residency will get the greatest hits, but also two or three songs we don't usually play, like 'Catch My Fall' or 'Daytime Drama' or 'Pumping On Steel.'"
While Idol promises the set list will be packed with never-before-heard records, fans can also expect to hear old favorites like, "'Eyes Without A Face,' 'Rebel Yell' and 'White Wedding'."
The "White Wedding" artist's stay in Las Vegas will kick off in two parts, with five shows occurring in January (18, 19, 23, 25 & 26) and five more in October 2019 (4, 5, 9, 11 & 12).
Additionally, Idol is slated to re-release his 1985 album, the newly-titled Vital Idol: Revitalized, with 11 new remixes on September 28.
Photo: Getty Images